I had heard of an elusive fairy traveling around the blogosphere spreading sprinklings of pixie dust and magic last year but no pixie dust reached my site.  This year I heard again the faint rumblings that fairy magic was spreading around the internet. The Fairy Hobmother was visiting unsuspecting bloggers and brightening their day with a $50 Amazon gift certificate.  "Be sure to comment on the posts about him," friends advised. "He searches through the comments to pick his next recipients." When I heard this news, I couldn't click the comment button fast enough.  "I believe in fairies! I do! I do!" I responded eagerly. I scoured blogs I read to see if they had been visited and sneaked in a comment on my willingness to be visited by the Fairy Hobmother.  I had almost given up hope, perhaps I wasn't fairy material, when I opened my inbox and saw a note saying, "Greetings from the Fairy Hobmother." Woohoo! My wish had come true and I could rest easy knowing that good fairies do exist.  Just in time too because the screen on my laptop had broken and needed to be replaced!
But, surprise, surprise! The Fairy Hobmother is really a guy! His name is Matt Mitchell and he works for Appliances Online.  I wonder if he also drops by and does laundry? That would be the icing on the cake.  I could get used to a lot of fairies– maybe a chef fairy, a laundry fairy, and a house cleaning fairy for starters if they are not scared away by the amount of messes my kids can produce.
Do you need some fairy magic in your life? Leave a comment and maybe the elusive Fairy Hobmother will stop by and visit you too!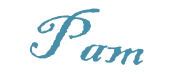 I  am disclosing in accordance with the CFR, Part 255 Guides Concerning the Use of Endorsements and Testimonials in Advertising. I was not asked to provide anything other than my honest opinion.