Want to try The CheeseCake Factory's Crusted Chicken Romano at home? Here's your chance!

Ingredients:
2 boneless, skinless chicken breasts
1 egg, beaten
2 teaspoons water
1/2 cup flour
1/2 teaspoon salt
1/4 teaspoon pepper
2 tablespoons shredded Romano cheese
2 tablespoons vegetable oil
Directions:
Pound the chicken breasts flat by covering each breast with plastic wrap using a mallet to flatten the chicken breast to approximately 1/2 inch thick. Whisk together the egg and the water. In a separate shallow dish, combine the flour, salt, and pepper and mix to combine the seasonings throughout the flour. Dip the flattened chicken breasts into the flour mixture, then the egg mixture and cover each one with shredded Romano cheese. Heat the oil in a frying pan on medium high heat and cook the chicken until golden brown, about five to seven minutes on each side. I served the Chicken over Fettuccine Alfredo with a smidgen of extra cheese.
 I never say no to having other people cook for me.  I would be happy to eat out everyday. Olive Garden, Chili's, Outback Steakhouse, Red Lobster, you name it, I'm always up for a meal.  Unfortunately for me, my budget doesn't allow me to eat like this. Many times (well, a few) when I've been chowing down happily on my meal, I would think, "I wish I knew how to recreate this recipe at home!" Sometimes I would try to recreate the meals at home, with varying results. I've learned how to make a mean Cheddar Biscuit that's just as good as a certain seafood place whose initials are R.L.
Since I am all about shortcuts in the kitchen as long as the results still turn out well,  I would rather have someone else do the prep work of finding out how to make recipes for the restaurant meals and share them with me. That's why I could not wait to get my hands on a copy of Copykat.com's Dining Out at Home Cookbook by Stephanie Manley.  She shares recipes for the most delicious dishes from America's most popular restaurants. I'm talking Cracker Barrel, Taco Bell, Sonic, Cinnabon, all those other's I've mentioned, and more. No experimenting by me, just delicious results every time. The book features over 200 (unauthorized) recreations of all my favorites. It's the next best thing to eating out. If I could only get someone to cook it for me and do the clean up at home!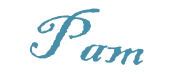 I  am disclosing in accordance with the CFR, Part 255 Guides Concerning the Use of Endorsements and Testimonials in Advertising. I was not asked to provide anything other than my honest opinion.