I tried Muller Yogurt for the first time last year at Blogher. "This is really good," I told them, "but I don't think it is available in my area." "No, sorry," the hostess told me, "it's available in the Northeast now and is spreading around the country."  I took home the coupons they shared and waited for Muller to come to my area.  And waited. And waited.  Finally, I walked into our Chattanooga area grocery store one day in January and saw Muller yogurt on my grocery store shelves. I dragged my husband over to point it out to him.  "Nice," he said, with a shake of his head that told me he thought I was easily amused.    If it hasn't arrived in your part of the country yet,  be on the lookout.  I received the news last week that Muller will be arriving in the Atlanta area market in mid-February.  
Enjoyed for years by Europeans, Muller has been brought to America by the Quaker company. There are three types available; corner, Greek corner and FrutUp.  Corner is smooth, creamy vanilla yogurt with a pop up corner filled with fruit or toppings. This corner is unique because I was able to pop it up and pour the topping in without getting anything on my hands or having to use a utensil.  My son, not a big fan of yogurt, agreed to test taste the Corner yogurt with choco balls.  I thought this might tempt him since he is a fan crispy rice coated chocolate.  At first he turned down my offer but decided, when I said I would eat it myself, to try it. He promptly declared, "This is good." He proceeded to eat the entire package without offering me a teensy bite. I consoled myself by trying the Greek Corner yogurt with caramelized almonds.
The Greek yogurt is thicker and, to me, less sweet than traditional yogurt but the addition of the caramelized almonds added a hint of sweetness.
There's also enough filling in the packages that we were able to taste the filling in every bite.
I am a big fan of parfaits so I was anxious to try FrutUp. It's a layer of lowfat yogurt topped by another layer of fruit mousse.  This is not like the typical fruit topped yogurt. This is more like a layer of sweetened fruit puree that can be blended into the yogurt if desired. It's a totally different taste sensation, being a little sweeter than most yogurts.  My husband liked the cup I shared with him so much he went and got his own out of the fridge. Here's the scoop on all the Muller varieties:
Greek Corner varieties include Caramelized Almonds, Honeyed Apricot, Strawberry, Blackberry & Raspberry.  Corner varieties include Blueberry, Strawberry, Crispy Crunch, Choco Balls, Choco Flakes and Crunchy Granola.
     ·
Müller FrütUp
  varieties include Blueberry Bliss, Very Cherry, Luscious Lemon, Peach                   Passion Fruit, Radiant Raspberry and Splendid Strawberry.    
Have you tried the new Muller yogurts? What did you think? I plan to add these to my shopping list to pair with our quick and easy lunches, for snacks or as part of our on the go breakfasts.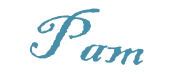 I received Muller Yogurts to review but was not asked to post any opinions other than my own.