Lunches are a difficult meal around my house.  I don't want to expend the energy needed to cook a hot, nutritious meal.  I often find myself poking through the cabinets or fridge trying to find something quick.  Half a piece of cheese and a cup of yogurt?  Sure.  An energy bar? Okay. That's the easy way but not the healthy way.  Worse, I was snacking throughout the day because those small bites of food didn't fill me up. 
I was offered a chance to sample a few of the new Lean Cuisine Chef's Picks. My first thought was Wonderful! A quick, easy and healthy lunch!  My second thought was What if they don't taste good? Let's face it, sometimes healthy food can be….less than tempting.  What's different about the Chef's Picks collection?  The Cuisine Culinary Roundtable — Michelle Bernstein, Brad Farmerie, Paul Kahan, Anita Lo, Lior Lev Sercarz & Lucien Vendome — are
embracing the bolder colors and tastes of the season to create recipes with exciting flavors.  These are choices I would expect to see in a favorite restaurant, like Ranchero Braised Beef; Mushroom Mezzaluna Ravioli;  or Chicken Makhani.  With seventeen entrees in this collection it's easy to find a meal for any palette. 
What first caught my eye when I examined the box was the nutrition information displayed prominently on the front of the package. The fat, calories and fiber content, along with a tag letting me the entrée had no preservatives, was in plain sight for anyone to see. 
My store didn't have all seventeen varieties but they had enough to make the selection difficult. Finally I decided to try Steak Tips Portabello, Chicken with Basil Cream Sauce and Lemon Chicken.  The meals couldn't have been easier to prepare. I zapped them for four and a half minutes in my microwave and they were ready to eat.  I had the Steak Tips Portabello and my son had the Chicken with Basil Cream Sauce.  Both the steak and chicken were fork tender. My son commented on the crispness of the vegetables in his entrée while my Steak Tips Portabello included a side of crispy, well drained broccoli,  which is a must for me when I eat broccoli.
The one downside with these meals is the portions are on the small side. For anyone who has a hearty appetite (like teenage boys) or is extremely hungry, I would suggest adding a side salad to round out the meal.
Would I buy them again? Yes, I would. I am willing to try some new flavors but I was impressed with the taste and texture of the Steak Tips Portabello. I'll be adding a few of these to my freezer for quick, healthy and tasty lunches.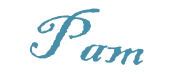 I have partnered with Lean Cuisine through DailyBuzz Food to help promote their new line of Chef's Pick products. I have been compensated for my time commitment to work with this product. However, my opinions are entirely my own and I have not been paid to publish positive comments. Thank you Lean Cuisine!