Photo from  our vacation at Jekyll Island Georgia
I have been bitten by the remodeling bug. This bug visits our home every so often and causes my husband grief.  He's the designated handyman and would be happy to squash the bug if given the opportunity, but even he agreed having a new office in our home would be an advantage if we could complete the project on a budget. No problem, I agreed, because I really wanted a new office and because I have thrifty genes that cause me to abhor spending large amounts of cash for something I could get for less.  Over the years I've learned some tips to help curb costs while still getting the look we want.
Many stores offer advice and/or classes to help with projects around the house. My advice is to start small and work up to bigger projects. We've replaced faucets and light fixtures to totally change the look of a room.  After we experienced success with easy projects we have tried more and more complicated projects.  When we remodeled our bathroom I took a free class on installing tile and retiled our tub myself.  It looks great and the only mishap I experienced during installation was not securing one tile that fell off onto my head.
2

.

      

Buy gently used furniture.
When we talked about furnishings for our office, I suggested adding a daybed.  We could use it as a sofa as well as a guest bed when we had company. I began pricing daybeds and discovered the wooden bed I wanted was pricey.  I began comparison shopping and asking friends and relatives for suggestions on where I could find a reasonably priced bed. During my quest a relative, who had the exact bed I wanted, told me she was selling hers to replace it with a full sized bed. Score!  It turned out to be a mutually beneficial arrangement.
With the abundance of online stores that offer free shipping sometimes this is the cheapest option. The addition of coupon codes makes the deal sweeter. This  
Lowe's Coupon saves you 5%
when you make a purchase with the store credit card.  Hey, anything that saves me extra money is good with me! One tip: Be sure to check and see if the items must be shipped to the store for pickup or can be sent directly to your home.
4

.

      

Reuse Items You Already Have.
I made a list of items I wanted in our office and then searched around our house and in our storage building to see if I had anything that could be moved into the room. With the addition of several pieces of furniture, pictures, and items I had in other areas of the home, I only had two items that needed to be purchased. Remember, items can be repurposed too.
What are your best tips for saving money when remodeling?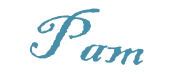 I am disclosing in accordance with the CFR, Part 255 Guides Concerning the Use of Endorsements and Testimonials in Advertising. I was not asked to provide anything other than my honest opinion.