The Littlest Pet Shop has been a big part of our lives. As avid animal lovers, my daughter and her friends found the Littlest Pet Shop animals to be adorable.  I was glad to see a new wave of fans would be introduced to The Littlest Pet Shop when the new animated comedy series premiered on the Hub.  The show features Blythe, a young girl who has moved to the big city with her dad.  They've rented an apartment over The Littlest Pet Shop, a daycare for pets of all kinds.  When Blythe finds she can talk to the pets, the fun begins and they group has all sorts of adventures.   Her fun is threatened by Fisher Biskit, owner of The Largest Ever Pet Shop, whose shop threatens to close down The Littlest Pet Shop.  Now it is up to Blythe and her animal friends to save the store.  Will she and the pets be able to keep the doors open?
If you haven't gotten to find out the answer for yourself,  or even if you have and want to relive the adventures, check out the Little Pets, Big Adventures DVD that will be released on January 15th by Hasbro and Shout! Factory.  Five episodes are featured on this disc including:
Blythe's Big Adventure- Parts 1 & 2
Bad Hair Day
Gailbreak!
Penny For Your Laughs. 
Bonus features include A Look Behind the Pet Shop Doors , several coloring sheets and a pet collector token. 
I couldn't share about the DVD without giving a shout out to the adorable pets from the series. My favorite is Pepper Clark, a gray and white skunk who is the comedian of the group.  Other characters include Penny Ling, a sensitive Panda, Russell Ferguson, a hedgehog and natural born organizer and Minka Mark, an artistic spider monkey who is easily distracted.  
The Littlest Pet Shop, Little Pets, Big Adventures will probably appeal more to girls than to boys and will provide 110 minutes of nonstop entertainment.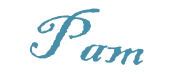 I am disclosing in accordance with the CFR, Part 255 Guides Concerning the Use of Endorsements and Testimonials in Advertising. I was not asked to provide anything other than my honest opinion.