My son has been taking an environmental science class this year and we have been learning ways to conserve energy. There's been a lot of talk regarding the incandescent light bulb law that will take effect in this month. Some people love the new energy saving light bulbs and some people are reluctant to part with their traditional light bulbs. We decided to attempt an experiment using three different types of GE light bulbs, Energy Efficient soft white and CFL spiral and bright from the start, to see which ones would help us save more energy. We also researched other factors, including dimability, brightness, price, color preference, shape and size, if it functioned the way we expected, and how well it worked in different situations.

Everyone chose this as their favorite shape
 We began our research by conducting a poll among friends and relatives and asked them what they knew about energy efficient light bulbs.  We discovered none of the people surveyed realized there was another option to the CFL bulbs that would still be available. We asked which bulb shape was preferred and found, to no surprise, everyone picked the Energy Efficient Soft White Halogen bulbs. We followed up by checking  the
energy savings calculator
to see how much money we could save using the different types of GE lighting. 
This bulb had more energy savings
I was startled at the amount of money I could save using CFL bulbs.  They were the hands down energy efficient light bulbs winner, coming in at 75% energy savings versus 28% with the energy efficient soft white.  They were also brighter than the halogen light bulbs, giving them two points in their favor, although they lost points for their curly shape, which reminded us of little pig tails. 
However, when we used them in closed overhead light fixtures, no one could see the shape of the bulb.
Which would be our pick when we studied all the factors?
Price was an important factor in our consideration of which bulbs to choose. While the CFL bulbs were substantially more upfront, ranging in price from around $8 to $15 for a four pack compared to $3.98 for a four pack of Energy Efficient soft white, the difference in the length of their lives, seven years versus one year, plus the energy savings made the CFL bulbs more cost efficient in the long run.

The Halogen light was good for a dimmer light beside my bed
After testing both lights in various rooms and fixtures, we decided the CFL bulbs were best for rooms where more light was needed, like the family room or kitchen.  They also provided more light for me when I was using the computer or crafting. The Energy Efficient soft white bulbs were good choices were we needed dimmer lighting, such as bedside tables. 
The CFL bulbs are good choices for overhead lighting 
It was a tough choice but after considering all the factors, we decided we preferred the CFL bulbs. They won all our comparison points except for the look of the bulb.  We will be switching out our light bulbs and watching the energy savings on each bill.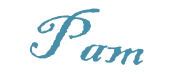 '
I am a member of the Collective Bias®  Social Fabric® Community.  This shop has been compensated as part of a social shopper insights study for Collective Bias™ and GE Lighting #CBias #SocialFabric" All opinions are my own.