Earlier this year the kids received some Monsuno toys to test. I had never heard of them before that time but the guys had a great time playing with them. Since then I discovered Monsuno was a show based on Japanese anime which premiered on Nicktoons during February 2012. When I realized that Monsuno: Destiny would be released on DVD January 8 by Shout Factory Media, I knew this was one video the guys would enjoy watching.
The story revolves around three teenagers, Chase, Jinja, and Bren, who find themselves in charge of re-awakened monster DNA called Monsuno. The Monsuno hurled through space eons before man existed, burned through the planet's atmosphere and crashed into the four corners of the world bringing chaos, destruction and the extinction of the dinosaurs. As suddenly as they appeared, they vanished. Now they're back and their rise will either cause of the ultimate destruction of our planet or launch the adventures of the three unpredictable teenagers. The Monsuno, Lock, Charger and Quickforce, accompany the kids on their adventures as they run from a nefarious scientist, Dr Emanuel Klipse, and a group called S.T.O.R.M. The kids aren't sure what S.T.O.R.M. has planned for them and are wary of their motives. Destiny:Monsuno includes five episodes; Clash, Courage, Underground, Wicked and Knowledge. There is also a bonus feature of biographies of the characters.
My kids have been fans of Japanese Anime for years so this video is right up their alley. They had watched the series on Nicktoons but were happy to be able to view it again on video. The animation is well done, the characters behave in a fashion typical for Japanese anime shows that I have seen, and there is enough adventure to keep any preteen satisfied.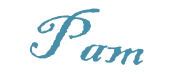 I am disclosing in accordance with the CFR, Part 255 Guides Concerning the Use of Endorsements and Testimonials in Advertising. I was not asked to provide anything other than my honest opinion.