Thanksgiving is approaching and my daughter has arrived home from college with a horde of friends in tow. I needed snacks to keep them satisfied and some quick options for lunches and dinners. Because I am preparing a festive Thanksgiving dinner for twenty, I didn't want to spend the rest of my week preparing elaborate dinners that might not be appreciated anyway. I went to Walmart to try to find some simple meal options and ran across a demo for Tyson Crispier Breaded Chicken Fillet.
I stopped to chat with the extremely nice demo lady who explained the  Tyson Chicken Fillet could be cooked in a conventional oven in around twenty minutes.  "There are six pieces in each bag and they can be used in all sorts of dishes," she explained. "Try it and see if you like it."  I tried a piece and liked the taste.  It had  a crispy coating surrounding warm, moist chicken.  I began to see the distinct possibilities of having a few bags of Tyson Crispier Fillet around our home. I could serve chicken salads, simple fillets,  chicken sandwiches for the starving college students.  My complete shopping trip can be viewed
here
. 
When I arrived home I noticed it was lunch time, the perfect time to try my new Tyson Chicken Filet in a salad. I made a simple salad using ingredients I had around the house; dried cranberries, sunflower kernels, mixed greens,  chopped onion, shredded cheese and one Crispier chicken filet I had sliced into thin strips.  I microwaved three fillets, two for my son to have "plain" as requested and one for me. The total cooking time was approximately three minutes.  Isn't it wonderful to have lunch put together in around five minutes? 
I wanted a special dinner for to celebrate my daughter's time home from college. She hasn't been home in over three months so we haven't been able to eat #mealstogether in quite some time.  I decided to mix some of our favorite ingredients together to create scrumptious chicken roll ups. These look fancy but come together in less than thirty minutes including cooking time.  Pretty enough to serve company, tasty and easy? What more can I ask for in a recipe? Here are the directions if you would like to whip up a batch for a celebration of your own.
Ingredients:
1 package Tyson Crispier Breaded Chicken Fillets
1 package (10 ounce) frozen creamed spinach
6 slices bacon, fried until lightly crisp
3 pieces mozzarella cheese, halved
Directions:
On each chicken fillet place ½ slice mozzarella cheese.  Top the cheese with 2 tablespoons creamed spinach. Cook for approximately 20 minutes at 425 until fillet is warmed through.  Wrap a piece of bacon around each fillet and secure with toothpicks. 
Yum! We all enjoyed our tasty dinner. To learn more about this versatile Tyson chicken product and find new serving ideas, check them out on Facebook and Twitter.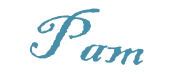 I am a member of the Collective Bias®  Social Fabric® Community.  This shop has been compensated as part of a social shopper insights study for Collective Bias™ and Tyson #CBias #SocialFabric All opinions are my own.