"Can I see your hand?" I'll never forget the stunned look on the teacher's aide when a kindergartener asked her this question then proceeded to grab her hand and wipe his nose. After that incident I was vigilant about keeping my classroom as sanitary as possible. This carried over into my home life too. When I had children, I kept Wet Ones everywhere to be used for accidents, emergencies and general germiness. Sticky, grimy fingers were no match for my Wet Ones. Because my children became car sick at the drop of the hat, I used a lot of Wet Ones cleaning hands, faces and my car interior.
My children are older and out of the "Pick up everything and put it in your mouth stage," but I still keep Wet Ones in the car, the house and in my purse. When my oldest left to go away to college this fall, I added a package of wet wipes to her stash. Since she has already managed to contract Pink Eye, I don't think she is using them as often as she should.
Wet Ones not only removes dirt and mess, they kill 99.9% of bacteria. Even better, Wet Ones will not dry out my hands like antibacterial gel. Wet Ones aren't just for kids. I use them when I accidentally spill a drop or two of gas on my hands when I finish filling my tank. When my car refused to start last summer, I used them after checking under my hood. They're great for tailgating parties or for Fall Festivals, especially after roasting marshmallows. I pack them to take on trips and use them when we are visiting the sites and can't find a bathroom to wash our hands.
Wet Ones are available in three sizes; the 40 count canister, the 15 count travel pack and the 24 count individually wrapped singles. Wet Ones also has wipes for Sensitive Skin.
Win It!
One person will receive a Wet Wipes prize pack.
(a) Two (2) Wet Ones® Antibacterial Hand Wipes 40 count canister; and
(b) Three (3) Wet Ones® Antibacterial Hand Wipes Travel Pack; and
(c) One (1) Wet Ones® Antibacterial Hand Wipes Singles, 24-Count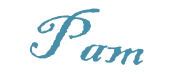 Energizer Personal Care is providing the prize(s) for this promotion at no cost to me. This promotion is not being administered or sponsored in any way by Energizer Personal Care or its affiliates, but solely by Just Like June. Any questions or comments regarding this promotion must be sent to me at Just Like June and not to Energizer Personal Care.