Vampires have been a source of horror and fascination for centuries. As a child I was equally repulsed and in awe of Bram Stoker's Dracula, a horrific creature who caused me to read long into the night to discover the conclusion. My love of horror stories has continued until this day, leading me to pick up the Incarnation by Emma Cornwall, available from Simon and Schuster September 18th.
Set in Victorian London, Incarnation features Lucy Westin, the seductive creature from Dracula. Awaking to find herself transformed into a vampire by a mysterious figure she vaguely remembers seeing at the opera, she finds a battered copy of Dracula. She's amazed to find this wanton portrayal of herself and attempts to seek out Bram Stoker to set the record straight. She confronts Stoker and demands he tell her how to find the being who transformed her. Her quest takes her from the glittering court of Queen Victoria to the seamy underground playground of the Bagatelle, a vampire club overseen by the notorious Lady Blanche, whose plan to begin a vampire war against the humans threatens to destroy civilization. With the help of her former flame, Mario di Orsani, Lucy faces a race against time to find her creator and avert a disaster from which the world will never recover.
Incarnation takes a different approach to vampires than novels I have read in the past. Ms. Cornwall, a pseudonym for a New York Times best selling author, obviously spent a great deal of time in London during her childhood and has captured the details of the steamy undercity. The "SteamPunk" setting contrasts the modern world and its problems to the technological advances and discoveries of the 19th century, while the creation of vampires in England is traced back to the mythological setting of Arthurian London. There is a level of violence in the novel, demonstrated by the vampire's attempts to establish their power by killing members of the English nobility and the experiments of a mad scientist. While I found the book a bit slow in the beginning, the pace picked up as soon as Lucy arrived in London. The ending left several issues among the characters unresolved so I hope a sequel is in the works.
Win It!
One person will receive a copy of Incarnation by Emma Cornwall.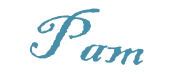 a Rafflecopter giveaway