After returning from the Blogher convention, where I averaged three hours of sleep per night for a week, and a horrid return trip home, being mistaken for a terrorist because I had a shrink wrapped board game in my carry- on bag and suffered multiple flight delays, I was exhausted. Unfortunately, I had a foot long "to do list" of chores and errands I had to complete when I arrived home. This was the perfect week to test my 5-Hour Energy six pack I received.
Promising "hours of energy now with no crash later," I gulped down my first bottle, which came in Berry flavor. I read the label and it suggested taking ½ of the bottle for moderate energy and 1 bottle for maximum energy. I opted for the maximum dosage. Another day, when I was feeling sleepy while trying to work, I used ½ of the bottle.
The drink is sugar free and has four calories but it still tasted too sweet for me, maybe because I am not a fan of berry flavored drinks. I felt the energy boost a few minutes later and continued to feel energized for approximately three hours. Later, I had to drive somewhere and began to get sleepy a few minutes after getting behind the wheel. I'm not sure I would count on it to keep me awake for long car trips. I also experienced a slight headache after drinking the 5-Hour energy.
During the days I used 5-Hour energy, I watched for signs of jitteriness,nervousness,or a Niacin Flush, a hot feeling and skin redness, but didn't experience them. (Except once, when I was kept on hold by the insurance company for half an hour, but I put that down to circumstances beyond my control.)
Would I use it again? While I wouldn't use it on a daily basis, I would use it whenever I need an occasional energy boost. I'd also suggest using it earlier in the day so it won't interfere with sleep in the evenings.
Win It!
One person will receive a six pack of 5-Hour energy.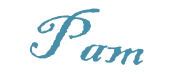 Please Note: As with any supplement or dietary product, check with your doctor before use.
I received the above mentioned free product(s) for review purposes. I am disclosing this in accordance with the Federal Trade Commissions 16 CFR, Part 255 Guides Concerning the Use of Endorsements and Testimonials in Advertising. I was not asked to provide anything other than my honest opinion.