The Contest is closed. The winner is
I decorate my house for Christmas on either Thanksgiving afternoon or Black Friday. While others are snagging bargains, I am hanging my Christmas wreath on the door and wrestling with the live tree my family insists me get each year. When it comes to outdoor decorations I have a lazy subdued approach. I admire others who are willing to create festive atmospheres in their yards. This year, at the request of the kids, I have decided to add a pathway of lights beside the sidewalk.
That's where Gemmy came in. They have a huge selection of Christmas decor to light up any home. I chose the LightShow™ Pathway Markers in a Lollipop design. These blinking and flashing lights come in a package of four and reminded me of Peppermint candy. They stake into the ground easily so I don't have to stand out there for hours trying to get them in the ground. I also don't have to worry about them falling over with every breeze because they stay where I placed them.
For Disney fans, Gemmy offers Mickey Ears. How cute is this? I am glad I didn't discover this when my oldest was a toddler. She would have tried to pull them up and carry them around with her like she did the statues in my herb garden.
I am much better with decorating the inside of my home for Christmas. Each room includes at least one Christmas item to remind us of the season. While browsing through the selection at Gemmy, my kids found all sorts of items they wanted to use. Our favorite Disney characters are Winnie the Pooh and friends. This cute snow globe would be perfect for any of their rooms.
The only part of the holiday I dislike is taking everything down and packing it in storage. Two years ago, a possum and her(?) family gnawed a hole through the floor of my shed. They managed to create a burrow in my storage boxes and ruin my entire collection of ornaments. Somehow they even ruined my wreath I had hanging on the wall. If I had a wreath storage box, I believe it could have been saved.
My kids can't wait to install the Christmas lights "for real." As for me, I am hoping for the kids to do all the decorating!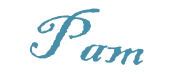 Win It!
One person will receive a set of Gemmy Christmas lights.