The contest is closed. The winner is
I've had a love-hate relationship with my hair over the years. It has a mind of its own and is determined to do what it wants. Frizzy in the summer, split ends in the winter, I managed a couple of "great" hair days a year.
                                   This could have been me on bad hair day, except with  frizzies. 
Finally, I found a hair stylist who helped me by finding a style that "worked" with my hair, following my natural part and allowing for waves. I was thrilled and thought I had finally learned the secrets of hair care. Wrong. On my next visit, I assured her I had followed her suggestions but was still having trouble. She began to discuss styling options, talking about how I could be damaging my hair with my daily blow drying. After suggesting I try a professional quality blow dryer to reduce the damage to my hair, I asked her what she and her fellow stylists used on their clients and their own hair. She recommended the Barbar "BT" Black Tourmaline Blow Dryer.
Having used a Barbar 3800 Ionic Charger blow dryer in the past, before it was claimed by the girls, I knew they made high quality products. After all, any problem that can stand up to daily use by teenage girls has to be tough. I decided my new hair dryer was going to be off limits. They had one of their own!
The Barbar "BT" Black Tourmaline Blow Dryer creates incredible softness & shine. Equipped with a tiny, black tourmaline crystal on the nose of the dryer, this healing crystal blocks radiation. It should also be noted the BT Dryer is super lightweight.
I loved the slick, modern design and how lightweight it is, weighing in at one pound. No more clunky old models for me. The ionic charge cuts down on drying time, which gives me a few extra minutes for a leisurely cup of coffee during my morning routine. Okay, I won't go that far, but it saves me time. My hair looks better than before too, healthier and shinier. Even the stylist noticed the difference in my hair at my next appointment.
Check out the complete line of hair products and styling aids at Barbar . Use the code blog50 to receive 50% off any purchase on their site.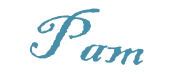 Win It!
One person will receive a Barbar "BT" Hair Dryer just in time for the holidays!